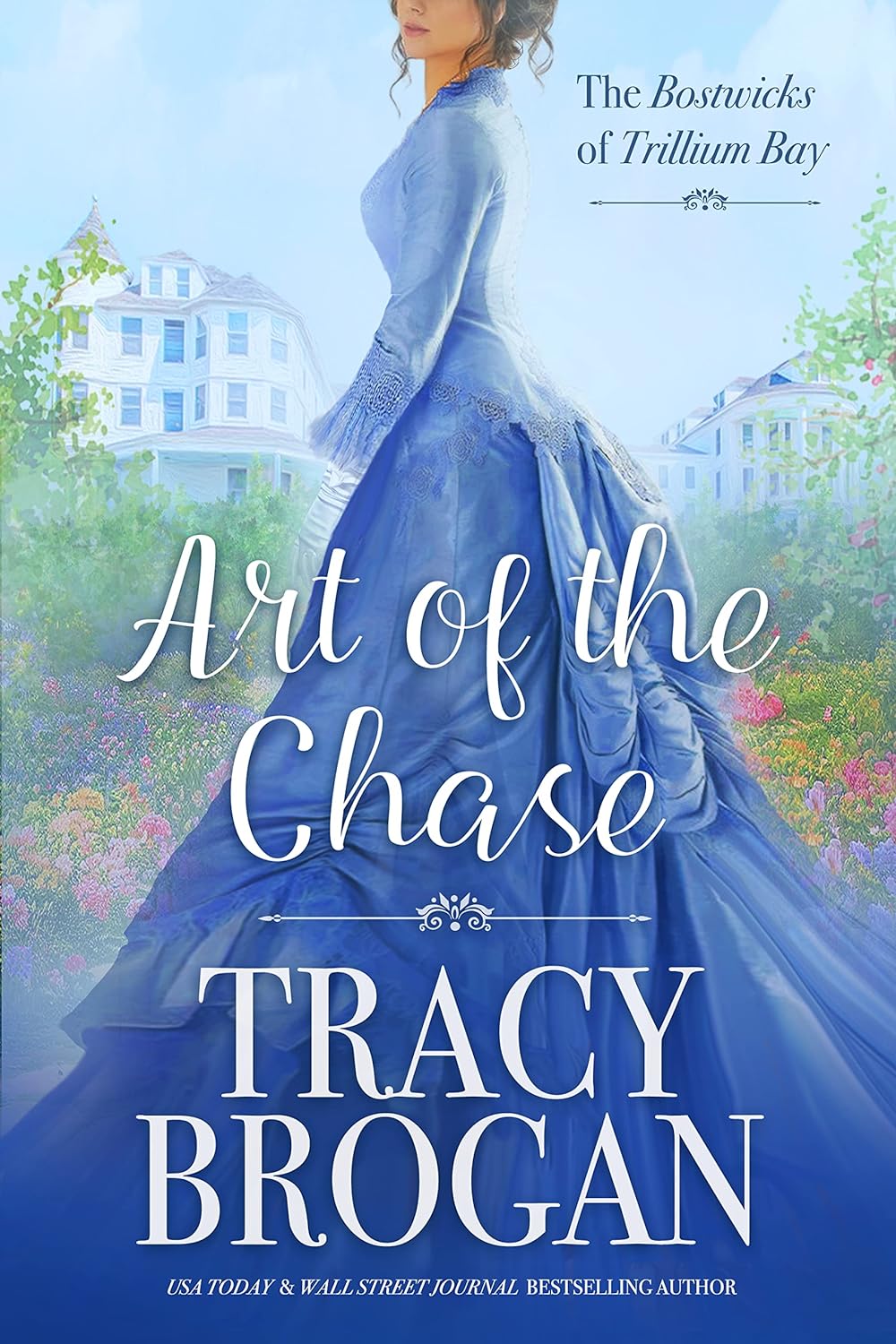 The Bostwicks of Trillium Bay #1
December 5, 2023 Oliver Heber Books
BUY NOW

Art of the Chase
From a USA Today, Wall Street Journal, and Amazon bestselling author comes a Gilded Age series, The Bostwicks of Trillium Bay. "Brogan brings her signature wit and whimsy to this delightful trio of historical stories." — USA Today bestseller Elizabeth Essex
Above the glistening waters of Trillium Bay, the majestic Imperial Hotel awaits its first guests. It's the summer of 1888, and names like Carnegie, Astor, Pullman, and Bostwick line the premier resort's registry as society's elite gather on its grandiose front porch to see — and be seen.
But Chase Bostwick isn't interested in being seen. As the second son of a wealthy financier, he's only interested in work — in Chicago — so being tasked by his father to chaperone his wearisome mother and boisterous little sister during their Michigan summer holiday is Chase's personal purgatory masquerading as paradise — for never was a man more ill-suited to leisure.
Emerson McKenna isn't interested in being seen, either — but she does want her artistic talents to be noticed. As the illegitimate daughter of a renown portraitist more infamous for his romantic dalliances than for his work, Emerson has schemed her way into a position at the hotel teaching doe-eyed debutantes to paint. She says her goal is to commission enough portraits from the resort's wealthy patrons to finance her dreams of studying in Paris.
But Chase has his suspicions…
Thinking to ease his ennui, he sets about to unravel the mysteries of this enigmatic Miss and her tattered satchel full of secrets, but what he learns — from her questionable marital status right down to the potentially felonious embellishment of her artistic credentials — leaves him feeling captivated. And protective. When his misplaced chivalry sets in motion events which may do more harm than good, Chase and Emerson must work together to keep her safe — and in his arms.
"Whether writing contemporary rom-com or light-hearted, gilded age historicals, Brogan always delivers!" — USA Today, bestselling author Alyssa Alexander