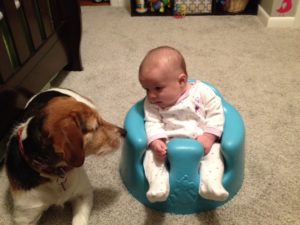 As 2013 draws to a close, I'm overwhelmed by the blessings of this year! Thanks to you, dear readers, for putting CRAZY LITTLE THING, HIGHLAND SURRENDER  and HOLD ON MY HEART on the top of the Amazon lists. I am forever grateful for your support and enthusiasm! My next book, THE BEST MEDICINE, releases in May and I'm hard at work (in my pajamas) drafting another. These are both set in Bell Harbor so if you pick them up, you'll recognize a few familiar faces! Every book needs a splash of Fontaine, right?
Yes, this year has been fa-fa-fabulous and that's because of you guys. If you keep reading, I'll keep writing! 🙂
And in completely unrelated news, is my niece the cutest baby, or what???