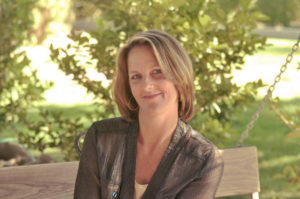 Today on Interview an Awesome Author, I'm pleased to welcome Catherine Bybee, a New York Times, USA Today, and Wall Street Journal Bestselling Author, as well as a #1 Amazon Bestselling Author and #1 Indie Reader Bestselling Author. Her books include contemporary romances such as the Weekday Bride series, and the Not Quite Series, as well as several paranormal and erotic titles, too. And might I add that since her latest release just a few days ago, Catherine's book Not Quite Dating, has skyrocketed to the top of the Amazon charts!! I told her if her new release surpassed mine, I would be forced to heckle her. But alas, I really like her and so I have decided not to heckle but to celebrate!!!
TB: Catherine, congratulations on your success! Thanks for being here.
CB: Thank you so much for having me on your blog today, Tracy.
TB: Tell me a little bit about yourself.
CB:  First and always I'm a wife and a mother. Second, I'm a writer… anything and everything romance. If it doesn't have a happily ever after, I'm not interested. Le'ts face it. Life is full of… well… life. Having spent over a decade of my life working as a RN in urban Emergency Rooms, I want to escape when I pick up a book. And I now create those worlds for you to escape into.
TB: And we're so glad! I've asked Catherine to answer this question: If you could choose a book to live inside of, which book would it be and why? And would you be a character or just wander around in there visiting ?
CB: Thanks for picking my guest blog topic. I don't know why I have such a hard time picking topics for blogs. You'd think a writer would have no problem…but, well, I do. *grin*
As much as I'd love to say that I'd live inside or be one of my contemporary characters books… I can't say that would be my choice. Probably because all of my contemporary romances have heroines who have some serious baggage. Family who didn't love them, unplanned pregnancies, controlling relatives, huge money issues. I don't think I'd want to live inside that pain to get to the prize.
On the other hand…Samantha in Wife by Wednesday did a wonderful job of separating herself from the drama and in the end had the guy, had the money…and had the amazing sex. LOL
If I were to actually be a character in a book, I'd have to pick one of my time travels. I know that living in any time period without flowing water or flushing toilets would be a complete drag…but in my time travels my heroes and heroines all have a special gift or power that makes life easier for them. So if I had to be a character in my books, it would be Lizzy from Redeeming Vows. She's smart, snarky, has a kick-ass power and hellooooo? Fin? We're talking kilted hunk here! Yum!
And in a time travel there is always the possibility of traveling forward, or back, in time. So you get the best of both worlds.
Since I'm here today on behalf of the fact that I have a new contemporary out…I might as well let my readers know that I've lived some of the life of Jessica Mann.
Some of the inspiration for the opening scenes of this book was from my nights of working the graveyard shift at a Denny's in Ontario California. So there's no need for me to crawl into Jessie's character…I've already been there and done that!
TB:  Life is often stranger than fiction!  Tell me about your latest release which is already climbing the Amazon Best Sellers charts.
CB:  The title is Not Quite Dating and here's a little blurb: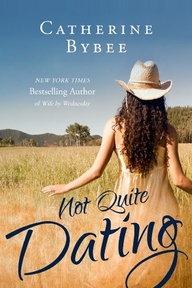 Waitress and single mom Jessica "Jessie" Mann is practical to a fault. Even if she had time to date, which she doesn't, she'd be determined to provide her son with a more secure upbringing than the one she had—and that would mean a husband with big bucks. When Jack Morrison—a sexy-as-sin, seemingly broke customer with a cowboy hat and a seductive grin—tries to flirt with her, she shoots him down. She doubts a carefree dreamer like Jack can provide the financial stability she needs. Yet with Christmas just weeks away, and Jessie not wanting to spend it alone, the charming Texan is proving hard to resist.
As the heir to the Morrison luxury hotel empire, Jack is used to being fawned over. But Jack needs someone who will fall in love with him—not his wealth. He's set his sights on Jessie, though her hardened heart just might get in the way…To be sure, he conceals his true identity and offers to help Jessie find the rich husband she seeks. But Jack's daring charade may rob him of the holiday wish he wants most of all…
TB: Oh, that sounds delish. Can't wait to get my hands on a copy. If you, dear reader, would like to get your hands on a copy, just stop by this link:
http://www.amazon.com/Not-Quite-Dating/dp/1612187145/ref=sr_1_1?ie=UTF8&qid=1352385747&sr=8-1&keywords=not+quite+dating
You can also visit Catherine at www.catherinebybee.com and be sure to enter her contest!  http://www.rafflecopter.com/rafl/display/8a85441/