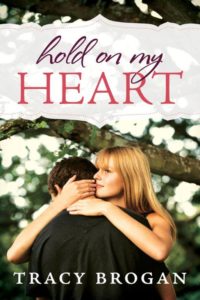 That's not a very clever title, but I'm saving up the clever for my current work in progress! My next book, HOLD ON MY HEART releases June 25th and I can't wait! In the meantime, I'd like to share some lovely reviews that my wonderful readers have posted for CRAZY LITTLE THING and HIGHLAND SURRENDER! Thanks so much for the support and encouragment.
For HIGHLAND SURRENDER:
Tracy Brogan is an excellent writer who develops honest characters you can identify with, even though the story takes place in far away Scotland and centuries ago. Highland Surrender is a wonderful romance, filled with passion, action and intrigues. I enjoyed this bok very much, and look forward to more romances from this gifted author.
This book drew me in so quickly and I was unable to put it down. Lovely story with wonderful twists and turns. Made my heart happy 🙂
Excellent and would buy this authors work again. Read all the way through in one day.
Best historical romance I've read since the Outlander series. I look forward to more like this soon by this author.
The story has a lot of turns and twists to keep the reader engaged in the story. You will think you have the story figured out and you find yourself being wrong. I enjoyed the book.
I love historical romance novels and this was a terrific story. It was a fast read and held my interest till the end. Although this was my first read by Brogan I plan to read other books by her.
For CRAZY LITTLE THING:
This was a funny, sweet, emotional ride that ended too soon. I could not put this book down until I was finished. I will definitely read more of Tracy Brogan, and will probably read this book again.
We selected this book as our Prime Membership free book of the month. After being startled at my wife's reaction I believe we'll buy this one. I've heard her chuckle and giggle at books before but not the often laugh out loud reactions Tracy Brogan's Crazy Little Thing did for her. Now its my turn as my wife explores more of Ms. Brogan's works.
Finally, a book that I will finish reading. This book is so enjoyable. It's not so much the story, it is the way it is written. Never have I laughed out loud so many times when reading a book. Unexpected chuckles from me cause my husband to Look over to see just what's so funny?
I haven't read a book that made me laugh out loud in a long time. The characters are real and hilarious. I would recommend this book to anyone needing a little cheering up.
Highly recommending this book to friends and will search out anything else written by Tracy Brogan.
I had so much fun reading this book! The characters are hilarious and their relationships with one another are endearing. I especially love Fontaine and his spontaneity, and gotta love Dody! She is such a unique character.. The story is light but yet lovely.. It did give me warm feelings…
Funny, sweet and a delightful read. Several times I found myself laughing out loud. I will be recommending this one to my girlfriends!!
Couldn't stop reading it! Moments where dialogue was laugh out loud hilarious. You'll cheer for Sadie by the end. Highly recommend.
A great lighthearted read, I teared up few times, and laughed out loud several times, thoroughly enjoyed to the end!
Really enjoyed this book. Fun read and there were several times I laughed out loud Unfortunately for my husband it was really late at night while he was trying to sleep !
What an amazingly, fun read! Sassy, energetic and a complete laugh out loud kind of book. Real life characters that make you want to join them on the beach!
Thanks for the warm, fuzzzy feelings!!