As writers, we have so much to share and learn  from one another. Knowing we are not truly alone in this seemingly solitary  endeavor, we gather strength in hearing how others hone their craft, how they draft,  and dream, and defeat their doubts. And how they expertly take readers (like  us!) on a magical journey full of charismatic characters, to exotic locations,  and through plotlines we often wish WE had written!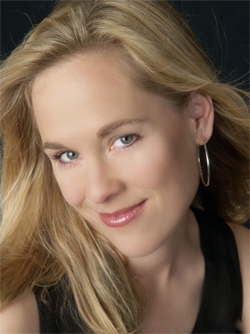 Today, I am launching my "Interview an Awesome Author" series! Thanks to the generous participation of  many fabulous writers, I will share with you tips, tricks, and tid-bits about their path toward publishing success.  Join me each Thursday for a new featured writer, and please comment if you learned something from the interview, would like to ask a question, or just want to say hi.
For this, my maiden voyage into interviewing, please welcome the delightful and talented Katharine Ashe. Katharine's most recent release, IN THE ARMS OF A MARQUESS, is part of Avon's K.I.S.S. and Teal  campaign to raise awareness about the whispering symptoms of Ovarian Cancer. For each book (print or electronic) sold of the seven K.I.S.S. and Teal titles,  Avon will donate 25 cents to the Ovarian Cancer National Alliance, up to $50,000 for research and support services for victims of this stealthy disease.
Know the Important Signs and Symptoms of Ovarian Cancer and help spread the word! Visit http://www.KissandTeal.com  for more information. You may also visit Katharine on her website at www.katharineashe.com.
TB:  Katharine, welcome and thanks so much for being here today and sharing your personal story.  Please tell me a little bit about your most recent release and which aspect of this particular story do you love the most?
KA:  Seven years ago in the heat of the exotic East, they tumbled into first love… passionate love… forbidden love. And they were torn apart. Now she has returned to England, but he's no longer the man she lost her heart to. Instead he is a powerful, wealthy lord. He has never forgotten her, the taste of her lips or the touch of her hand. This time danger threatens, and he will do anything to protect her… and to have her again.
I adored writing this story. The hero and heroine are so deeply in love yet everything conspires against them—including their own hopes and fears. Every scene was mingled heartache and bliss to write, and I simply love that kind of story.
TB:  Me, too!  Can't wait to read it. What are you working on now, or plan to begin next?
KA:  IN THE ARMS OF A MARQUESS is the final book in my Rogues of the Sea Trilogy. So now I'm working on a new project, my Falcon Club Series. In a desperate bid for normalcy, five secret agents of the Crown abruptly quit. But the past just won't let them be.
Book #1, WHEN A SCOT LOVES A LADY, will be in stores next February.
TB:  Nothing warms up February like a Scotsman in love!  I'll be looking forward to that one, too! What inspires you and gets those creative juices flowing?
KA:  Music. Musicians have an ability to bring to sound emotions that I feel so powerfully, and these go straight into my characters. Sometimes a song's lyrics will inspire me too.
I've written many a scene and developed many a character with the help of a particular song. I think of the musicians who write these as ghostwriters of the soul. I make a playlist for every book and listen to it all the time while I'm working on that story, except when I'm actually writing. When I write a book it's really hard for me to step away from it to do other things, so listening to the songs while I walk the dogs, do errands, cook, run, whatever — it's a treat. My playlist for IN THE ARMS OF A MARQUESS is on my website, in fact: http://www.katharineashe.com/extras.php
TB:  That is a great way to get into the 'mood' of a story. I have playlists as well, and sometimes the turn of a story is based on lyrics from a song. What other techniques do you use to help develop your story? (Storyboarding, outlining, daydreaming? Having a psychic reading for a character?)
KA:  I use a Ouija board and cast bones. No. (Though I'm not dissing Ouija boards and bone casting, mind you!) I plot with a structure I learned from screenwriter Alexandra Sokoloff. But plot comes second. My stories always begin with the hero and heroine, and entirely revolve around their romantic dynamic. Everything else — other characters, the intrigue and adventure — is there only to serve their love story. I come to know my heroes and heroines by some magical This Is Meant To Be thing that just happens. I usually know one of them first as a minor character from another book. But almost as soon as that character grabs my attention, her lover simply presents himself to me. That's how it happened with Ben and Octavia, the hero and heroine of IN THE ARMS OF A MARQUESS.  Octavia was a younger sister that I blithely threw into a story I was writing at the time, a hoyden of a miss, barely sixteen and dying to travel to the East Indies. I knew her no more than days before Ben appeared —looking all dashingly tall, dark and mysterious — and told me with great certainty that she would be his someday. It truly happened like that. And when a couple presents themselves to me, I simply must write their story.
TB:  I love it when the characters take over and I think to myself, "I didn't know that about her!"  It makes you feel a little crazy but I think it happens to each of us.  Katharine, if you had to choose a 2nd genre to write in, what would you pick? What would the title of that book be?
KA:  I've written time travel romances and they were so much fun! The first had the working title THE MEDALLION, and it's an unusual sort of medieval-contemporary time travel. I'd love to publish those someday.
TB:  I hope you do!  Describe a perfect writing day.
KA:  Walk the pups at dawn, feed my son and get him off to school, run, write, write, munch on cookies and coffee while I write, write, eat a little lunch while writing, write, write, write. I like best writing on the deck that looks out onto the woods. It's dreamy.
TB:  I tend to get sidetracked by the cookies. But that does sound like the perfect day. Do you have critique partners and if so, how do you 'work' together?
KA:  I have beta readers whose help I appreciate immensely! (Their names are always in my Author's Notes at the ends of my books.) Generally I'll send them a bunch of chapters at a time and they'll read them right away and give me their reactions. I'm so grateful for their help and my stories are much better because of them.
TB:  What and where was your first writer's conference and how did you feel attending it?
KA:  RWA National Conference in 2008 in Atlanta. I felt like I was in heaven. Heaven! So much learning, so many wonderful women, so much excitement in one place. I had no idea a professional conference could be such fun.
TB:  It is a little like group therapy, isn't it?  Meeting so many like-minded writers out there? I have made some great friends at conferences. (And if may I add a personal note, I met Katharine at the 2011 RWA National conference in New York and she was the most gracious, engaging and encouraging person imaginable.  That's why I'm so tickled pink she agreed to be my First Interviewee!) Now on to something non-writerly. Katharine, what five things (not including live beings!) would you take with you to live on a deserted island for one year. Let's say this island has food, shelter and plumbing!
KA:  Within a year on a desert island I would die of a broken heart. I need people, and dogs, and everything else that's life in this world. Even a few weeks without a hug or kiss or cuddle or the sound of another person's voice would kill me. Um, does that answer the question? So, I guess, a coffin? (I can be very practical when necessary, you see.)
TB:  Gosh, that's so sad!  I think I need to re-word the question next time!  Can't have my interviews offing themselves right in the middle!  Let's change gears again. What advice would you give to an aspiring, newbie writer?
KA:  Read great writing and always stretch yourself. It will make you a better writer. And, most of all, write what your heart tells you to write. I wrote a Regency about scandal-besmirched lady and a vigilante anti-slaver disguised as a French priest because I simply adored the idea of their story. I never, ever thought it would sell. It was far too weird. But it got me a fantastic agent, a contract with my dream publisher, and it was nominated for an industry award. If I hadn't written what was in my heart, I probably wouldn't be published now.
TB:  It can be so hard to balance the stories of our heart with marketability. But your emotion and love for this story clearly came through on the pages. Good for you for following your own voice. What are a few 'myths' about being a writer that you'd like to dispel? (Aside from the one about us making loads of money!)
KA:  The myth that it gets easier. Nora Roberts talked about this a year or so ago in an address to the RWA National Conference. (Note: I just included that so it'll seem like I have something in common with Nora Roberts.) It doesn't get easier. It is an enormous amount of work, and all the same anxieties are still there haunting you if you allow them. But if you love writing more than anything else, it's so worth it.
TB:  As I'm working on my 2nd and 3rd books, there is an odd comfort in hearing that. I think we, as writers, tend to think it's easier for others, and that if we were 'as good as them' we wouldn't still be struggling with doubts. But from interviewing several multi-published writers, I'm learning that we are all constantly hoping that our next work will be good. I imagine the discipline improves as we grow and develop, but that niggling fear is what pushes us to always strive for more.  Tell me something most people don't know about you and would be surprised to learn.
KA:  I have a dolphin tattoo. But maybe that's not much of a surprise.
TB:  What is your all time favorite movie?
KA:  Moonstruck. Quirky, hilarious, fantastic script, fabulously acted, breathtakingly romantic.
TB:  I love that movie!  When Nickolas Cage tells Cher that he loves her, and she slaps his face and says, "Snap out of it!" is the best moment ever. I might have to watch that one again very soon.
Katharine, thank you again for being here today and sharing your wisdom, humor, and personal journey. It was wonderful learning more about you and your breathtaking love stories.
Everyone should read IN THE ARMS OF A MARQUESS!  You'll be swept away….
Be sure to visit TracyBrogan.com next week to hear more pearls of writerly wisdom from another Awesome Author! Until then, keep writing….