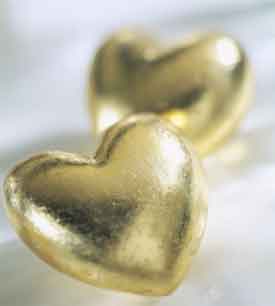 March 25th started out just like any other Friday morning. Oatmeal with my kids, and a quick review of spelling words for their weekly tests. Me, getting slimed by the dog as I refilled her water bowl. Dirty laundry on the floor, dirty dishes in the sink, dirty martini in my hand. No, wait… make that: a biggie size cup of industrial strength coffee. No martinis for mommy until the kids are on the bus.
But once my little darlings were transported off to elementary school, the day took a whole new meaning. It was announcement day, you see. The day Romance Writers of America® reveals the names of all the RITA and Golden Heart contest finalists. This is an annual contest with up to 1,200 entries spread across several categories, some for published writers, and some for unpublished writers. Entire blogs are devoted to this announcement process. First, finalists are notified by phone, then their name is posted on various websites in real time. It's like watching lottery numbers being drawn, and many of us sat at our computers that morning, waiting, watching, instant messaging each other, and constantly refreshing our screens.
I had entered the Golden Heart contest back in November with the naiveté of someone who can't do math, therefore I had no idea the stats I was up against. I just knew I had a finished manuscript which had received decent scores in a few, much smaller contests. I figured, what the heck? I submitted my entry and pushed the announcement date from my mind. But as it grew closer, the anticipation rose, like a bubble coming to the surface. And so I faced that Friday morning with a sense of existentialist dread, certain I would not make the cut but determined to be a big girl about it.
The first names popped up around 9:30am. Names I didn't recognize, in genres I didn't write. But still, seeing them made this suddenly feel very real. At Rubyslipperedsisterhood.com, names were added, and comments were flying. All good, all excited, and all very supportive. On Facebook, I was messaging with my writing partners while also drafting an email to yet another writer friend. I felt like an air traffic controller trying to keep my eyes on multiple screens.
Then my cell phone rang. Area code 301. I didn't recognize the number or even know where that area code was from. (Turns out it's Maryland.) I stared at the number, letting the phone ring a second time as I thought to myself… Could this possibly be what I want this to be? If it's a telemarketer, my brain will explode. So, I took a deep breath and answered, trying to sound like I was doing something terribly important and not glued to my computer screen watching other people's names being added to the list.
A warm friendly voice introduced herself, and I so wish I could remember who she said she was because I would like to send her a Christmas card every year from now until the day I die. She congratulated me and told me I was a Golden Heart finalist for my story, Totally Dody. My eyes watered and my heart thu-whumped. I wanted to laugh and scream and generally make a fool of myself. But for fear of completely losing it, I went the zombie route. In a calm, cool and collected manner, I said, "I'm so excited." And I'm sure I would've sounded very professional – except that I repeated that phrase about fifty times. Maybe sixty.
Last year, at the RITA/Golden Heart awards banquet in Orlando, Florida, I sat at a table in the far back corner of the room, with 2,300 people between me and the stage. Still, this table was next to the bar, so I considered it a damn fine place to sit. And I was having a fabulous night with my Mid-Michigan chapter friends, and a few new friends, too. But as we watched the awards being doled out, as the winners gave their heartfelt speeches, I thought to myself, "I am literally and figuratively as far away from that podium as I could possibly be. I want to be one of those women up there in the front and I so never will be." But I was wrong. One year later I am a member of that glorious community. I am a Golden Heart Finalist. Only a few nominees will walk away that night with the title, but each of us is already a winner.