Welcome
Bestselling author Tracy Brogan writes fun and funny stories about ordinary people finding extraordinary love.
Tw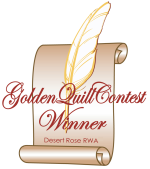 ice nominated for the Romance Writers of America® RITA award for Best First Book in 2013, and Best Contemporary Romance in 2015, Brogan has also received the Amazon Publishing Diamond Award, hit the Wall Street Journal Bestsellers list, the Amazon Bestselling Top 100 List, is a 2015 Golden Quill Winner, and is a three-time winner of the Golden Quill award in both contemporary and historical romance.
In other news, she is a terrible cook, a clumsy dancer, and buys too many things from The Container Store.
Tracy Brogan. Seriously funny.